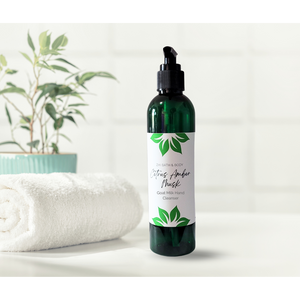 Tired of searching for a toxin-free goat milk bar that also loves your skin? Well, look no further. Say hello to Zhi's Goat Milk Liquid Soap! With its creamy-rich texture and a bounty of vitamins and natural milk fat, it's perfect for all skin types, particularly those with eczema or sensitivity.
Plus, it's scented to work with even the most allergy-prone folks. Could it get any better? Yes it (absolutely) can! Our liquid cleanser has an amazing scent, leaving you feeling fresh and clean. Ahh, what a relief!
Packaging is a clear glass bottle.