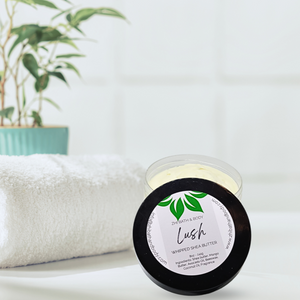 Don't miss out on all the amazing benefits of this raw, organic shea butter whipped into a lightweight moisturizer! Slather it from head to toe without the greasy feeling or clogged pores.
Summer or winter, this one's always got you covered! Each 8oz jar is infused and blended with a wonder-scrumptious mix of skin go-tos, including sweet almond oil, mango butter, coconut oil, bees wax and a delightful fragrance/essential oil.
Don't worry—allergy-friendly alternatives are a-ok! Just add "I'm allergic to..." to the Notes section at checkout.