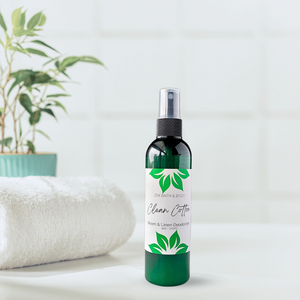 Freshen up any area with our odor eliminating Room & Linen Spray that'll stick around for the long run! Nix nose-offending airborne odors from: food, pet bedding, gym shoes & bags, cig smoke, cooking odors, bathroom funk and whatever else. Plus, freshen and deodorize sheets, towels, clothing and upholstery.
This liquid formula is free of harsh chemicals, cruelty-free and vegan.
DIRECTIONS FOR USE: Give it a good ol' shake. Spritz into the air. For linens: Hold at least 6-8 inches away and let dry. Enjoy!
NOTE: May discolor certain fabrics/surfaces; test before using. Step away when spraying and don't mist pets. For external use only. Not fire-friendly.